Electrical Engineering Services

Manager Position / Job Description :
Manager Electrical Engineering Services
Name of Manager :
Mnr GA Lotter
Contact number :
023 626 8200
E-mail address :

This email address is being protected from spambots. You need JavaScript enabled to view it.

Duties & Responsibilities

To manage the planning, design and maintenance of Councils electrical networks, personnel and equipment for the effective, efficient, safe and economical pursuit of the Department.
Electrical Engineering Services within the framework of corporate purpose structure design in terms of various legislation, the Constitution and policy directions of the Council.
Vision and Objectives of Department
Delivery of electrical services that complies with National Government and Councils policies.
Upgrade, extent and maintain electrical networks to comply with applicable standards and legislation.
Comply with distribution license conditions
Comply with Occupational Health and Safety Act
Comply with Electricity Regulation Act.
Office Management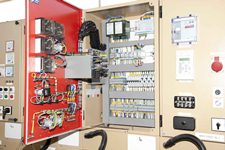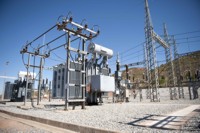 Projects - Current & Completed
To alleviate pressure on indigent people, the National Government has implemented the regulation regarding the provision of free basic electricity. In line with this policy, the Langeberg Municipality provides 50 free units of electricity to indigent households with a monthly income of less than R1040, and 20 free units to households with a monthly income between R1041 and R2424.
Keeping in line with the minimum standard of service delivery, that requires the basic infrastructure to be in place, to allow the community access to electricity and the provision of basic lighting, the municipality has implemented numerous projects and programmes to ensure sustainable provision of electricity to approximately 18000 in Langeberg Area.
The department provides electricity services, which includes bulk services, reticulation, and maintenance. It also provides maintenance of electrical installations to municipal buildings. In addition to this, the unit manages major electrification projects through the Integrated National Electrification Programme (INEP).