Municipal Leadership Structure
Each municipality has a political and administrative arm.
The Langeberg Municipal Council have the executive and legislative authority to make decisions and create by-laws and policies.
Residents elect political representatives of their local council to serve a 5 year term. The political party seats in council are given according to the percentage of votes that they received in the area as a whole.
Following the local government elections that took place on the 1 November 2021, the Langeberg Municipality has been structured with the embodiment of a Council as follows:
There are a total of 23 councillors with 12 being ward councillors and 11 being proportional representation councillors.
The Democratic Alliance (DA) has the majority seats of 10 councillors. The African National Congress (ANC) has 6 seats. Freedom Front Plus (FF Plus) has 3 seats. Another 4 parties each have one elected representative on the council. One GOOD member, one People's Democratic Movement (PDM) member, one Langeberg Independent Party (LIP) member and one Patriotic Alliance (PA) member.
The community can however also participate in government's decision-making processes not only during elections but on an ongoing basis.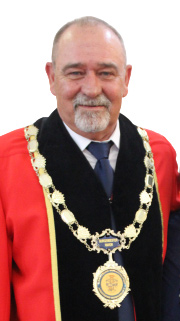 MEET OUR MAYOR
The municipal council is led by an Executive Mayor, Alderman SW van Eeden. The Executive Mayor of the Langeberg takes overall strategic and political responsibility for the area.
Van Eeden has been a member of the Langeberg Municipal Council since 2000, when the municipalities amalgamated. His extensive career in politics includes such highlights as serving in the Langeberg and Cape Winelands District municipalities simultaneously (2006-2011), being elected Mayco Member responsible for Infrastructure (2011-2016) and being elected Speaker of the council (2016-2020) and serve as Executive Mayor since August 2020.
"In this term we will start by doing the basics right, by providing cost-effective, quality service to all citizens of Langeberg. We will be creating more jobs to better the lives of our people."
COUNCILLORS DUTIES
Pass by-laws: local laws and regulations about any of the functions they are responsible for. By-laws may not contradict or over-rule any national laws.
Approve budgets and development plans: every year a municipal budget must be passed that sets down how money will be raised and spent.
The council should approve an overall plan for how development should take place in the area. This is called an Integrated Development Plan [IDP] and all projects and planning should happen within the framework of the IDP.
Impose rates and other taxes: property rates are a form of tax that municipalities can place on the value of properties. It is an important source of income.
Charge service fees: for use of municipal services like water, electricity, libraries, etc.
Impose fines: for anyone who breaks municipal by-laws or regulations, for example traffic fines, littering or library fines.
Borrow money: the council may agree to take a loan for a development or other project and to use the municipal assets as surety.
Decisions about most of the above must be made in full council meetings. Many of the minor decisions that municipalities have to take can be delegated to exco, portfolio committees or to officials or other agencies that are contracted to deliver services.
All councils have the following structures:
A mayor who heads the council.
An executive or mayoral committee that meets regularly to co-ordinate the work of council and make recommendations to council.
A speaker who chairs council meetings.
Council meetings where the full council meets to make decisions.
Committees where a few councillors meet to discuss specific issues.
EXECUTIVE MAYORAL COMMITTEE
The Executive Mayor may appoint a Mayoral Committee that will assist in making decisions, proposals and plans that have to be approved by council.
PORTFOLIO COMMITTEES
Portfolio Committees are appointed in terms of section 80 of the Municipal Structures Act as permanent committees that specialise in a specific functional area of the municipality and may in some instances make decisions on specific functional issues. They advise the Executive Mayor on policy matters and make recommendations to the Executive Mayor.
Portfolio Committee are chaired by the Deputy Mayor, and the members of the Executive Mayoral Committee.
MUNICIPAL PUBLIC ACCOUNTS COMMITTEE
MPAC committee members are appointed to strengthen oversight within the municipality and to determine the institutional functionality of the Municipal Council in terms of effectiveness.
WARD COMMITTEES DUTIES
The municipality work together with Ward Committees in its public participation processes and reach the community by disseminating information to them, by engaging with them in consultation and by allowing community inputs in municipal decision-making regarding service delivery, developing credible IDPs, policy formulation, budgeting processes and organisational performance.
For this purpose, the Ward Committees of Langeberg Municipality hold various meetings with the community e.g. IDP Community Input Meetings, Ward Based Planning Sessions and ordinary Community Feedback Meetings. In addition to this, a number of Community Outreach Programmes are also rolled out in the different wards.
Each of the 12 Wards comprise of approximately ten blocks that are represented by the community elected Ward Committee member (non-political representative).
The purpose of a ward committee member is:
To get better participation from the community to inform council decisions.
To make sure that there is more effective communication between the council and the community.
To assist the ward councillor with consultation and report-backs to the community.
The ward councillor also serves on the ward committee and should act as the chairperson.
Ward committees have no formal powers but can advise the ward councillor or make submissions directly to council.
It should also participate in drawing up the Integrated Development Plan of the area.
MEET YOUR WARD COUNCILLOR
Meet your ward committee member
Block 1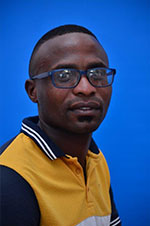 Regan Van Ryneveld
066 563 6636
Block Boundary
Kromhout-, Constitution-, Victoria-, Adderley-, Piet Retief-, Barry-, Willemnel Street
Block 2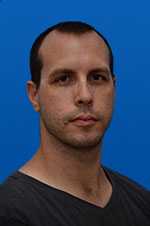 Ernest Liebich
079 587 8765
Block Boundary
Hoop-, Swellendam-, Mark-, Constantia-, Van Reenen-, Malherbe-, White-, Barry-, Keerom-, Van Der Stel-, Smal Street
Block 3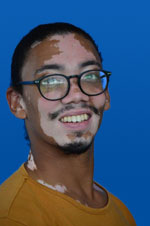 Curtley Rossouw
083 259 5667
Block Boundary
Kerk-, Robertson-, Van Renen-, White-, Truter-, Barry-, Piet Retief-, Paul Kruger-, Reitz-, Dirkie Uys Street
Block 4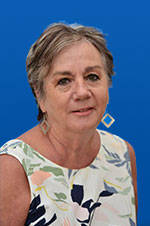 Marie Kannemeyer
082 872 0403
Block Boundary
Truter-, Warren-, Albert-, Le Roux-, Van Zyl-, Loop-, Neethlingsingel, Barry-, Piet Retief-, Paul Kruger-, Reitz-, Dirkie Uys-, Van Oudtshoorn Street
Block 5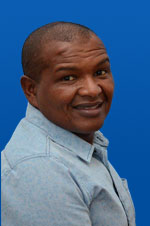 Peter Wessels
071 705 0786
Block Boundary
Van Zyl-, Loop-, Pollack-, Waterkant-, Barry-, Piet Retief-, Paul Kruger-, Ash-, Smith-, Van Oudtshoorn Street
Block 6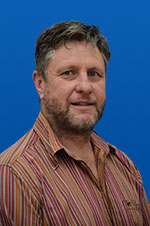 Murray Macdonald
084 667 0615
Block Boundary
White-, Truter-, Albert-, Le Roux-, Van Zyl-, Loop-, Pollack-, Barry-, Keerom Street, Hopley Avenue, Freemans Avenue
Block 7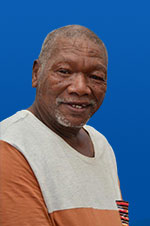 Piet Veldsman
060 868 9698
Block Boundary
Akasia -, Aster -, Cestrum -, Freesia -, Papawer -, Cestrum -, Viola Avenue
Block 8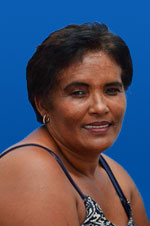 Sarie Davids
073 695 1805
Block Boundary
Akasi -, Aster -, Sweetpea -, Alphinia -, Hibiscus -, Disa -, Mimosa -, Rosa -, Viola -, Leeubekkielaan, Sweetpealaan, Alberta -, Mimosa Avenue
Block 9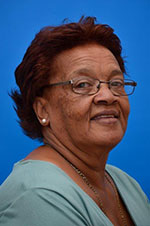 Monica Tiras
074 659 6410
Block Boundary
Loop Street, Vierde -, Sonskyn Avenue, Scholtz Street, Hospitaal Avenue, Wesley -, Sainsbury -, Park Street, Eerste -, Tweede -, Derde Avenue
Block 10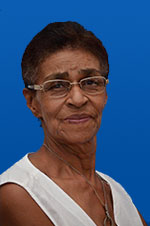 Anita Joseph
023 626 1713
Block Boundary
Polacka -, Coetzee -, Wesley -, Tindal -Tienvoet -, Paul Kruger Street
Block 1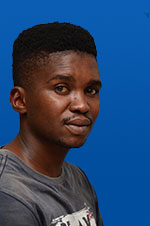 Musewenkosi Nyamana
072 229 1691
Block Boundary
Dwarha, Nensta, Nyamana, Rorwana, Mafilika, Nonyawaza,Mpini, Lithuli,Shilowa, Mabombo, Mzabalaza, Ngonyani
Block 2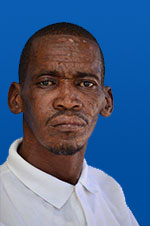 Monwabisi May
061 246 1520
Block Boundary
Vulindlela, Bashaye,Nkonjane, Englango
Block 3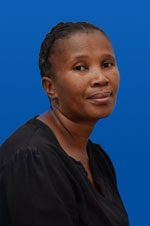 Babalwa Madonono
071 747 1305
Block Boundary
Mpolweni, Moyani, Ekutheli, Dibandlela, Kuyasa, Emlanjeni, Emgxobhozweni
Block 4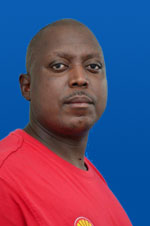 Xolile Mxakaza
084 699 6615
Block Boundary
Ekuphumleni, Ntonzima, Lusindiso,n Mthutise, Thazimpunzi, Hani, Masakhane, Silimela, Hohlo, Khonco, Mbotshane Ndongeni, Tiko
Block 5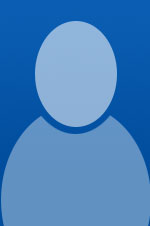 Vacant
-
Block Boundary
Biko, Hani, Eluxdweni, Ntlakohlaza, Burwana
Block 6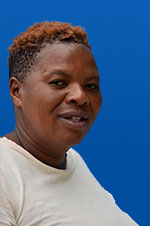 Nomzi Siqangwe
060 407 2172
Block Boundary
Dayi, Sameul Mkhafu, Burwana, August Stuurman, May, Mokweni
Block 7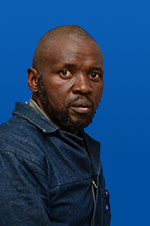 Morris Kopina
063 995 9303
Block Boundary
Enkanini and Kanana
Block 8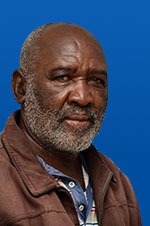 Solomon Khuselo
079 782 2932
Block Boundary
Leerdam, Nasssau, Dromedraris, Van Reenen, Johan de Jongrylaan, Goedehoop, Rijger Pollack Van Oudshoorn, Gum Grove, Roodezandt, Shiraz, Cinsaut, Merlot, Eiland, Oewer
Block 9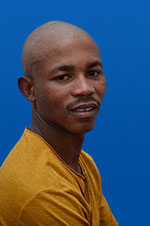 Zolani Sokutapa
074 442 0048
Block Boundary
Neethling Warren, Truter, White, Kerk, Dirkie Uys, Ebendoges, Jakaranda, Akker, Bloekom, Ceder,Denne, Elm, Ficus, Geelhout
Block 10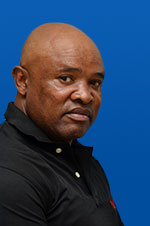 Zolile Silwana
084 523 5089
Block Boundary
Industrai, Lang, Kort, Kerk, Hoop, Adderley, Victoria, Konstutiese, Rietz, Paul Kruger, Piet Retief
Block 1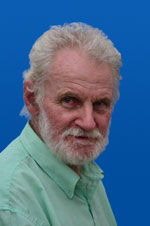 Dirk Hagendoorn
079 619 8700
Block Boundary
Kloof-, Jubel-, Irris-, Heuwel-, Dagbreek Street
Block 2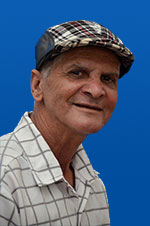 Edward Jeneke
079 075 9199
Block Boundary
Bergsig-, Fleur-, Dagbreek-, Coligny-, Erica- Heuwel-, George Street
Block 3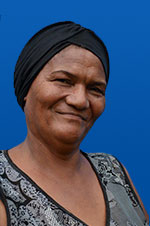 Susan Hartzenberg
071 485 1457
Block Boundary
Wesley-, Protea-, Vygie-, Hospitaal-, Heide-, Paddy Street
Block 4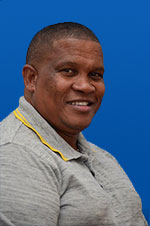 Hendrick Arendse
072 744 5170
Block Boundary
Hospitaal-, Hager-, Hokims-, Sonskyn-, Park-, Eerste- De Villiers-, Rivier-, Schaif Street
Block 5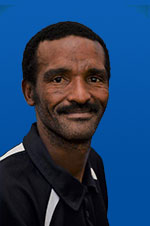 Ferdenand van Wyk
082 068 4700
Block Boundary
Boegoebos, Doringbos, Aalwynbos, Blombos, Pepperbos, Klapperbos, Bloubos
Block 6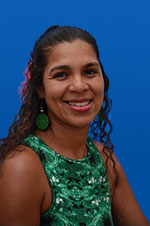 Jeflin Smith
073 606 1392
Block Boundary
Rolbos, Granaatbos, Rooibroodbos, Taaibos, Bloubos Bloekombos, Lusernbos
Block 7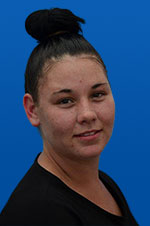 Christine Jacobs
064 434 5109
Block Boundary
Luernbos, Rolbos, Bloubos
Block 8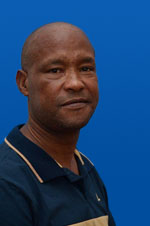 Karel Fortuin
078 675 4407
Block Boundary
Watsonia-, Affodil-, Dahlia-, Jasmyn-, Richter- Nerina-, Sonneblom-, Japonika Street
Block 9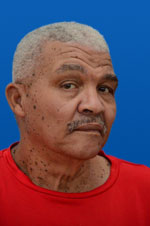 Andries Hektoor
084 594 0103
Block Boundary
Paddy-, Africa-, Pietersen-, Jansen-, Meyer-, Octobert-, De Wit Street
Block 10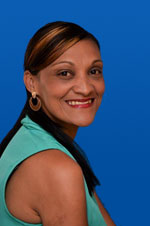 Colleen Mc Krige
079 294 4829
Block Boundary
Wesley-, Johnson-, Anthony-, Paul Kruger, Dordrecht-, Bosheuwel-, Leeuwin-, Van Oudtshoorn-, Coetzee, De Wet-, Solomon, Meyer, Parel, Waterkant Street
Block 1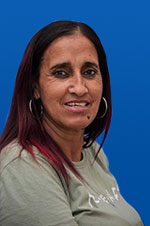 Cheryl Carelse
079 749 5326
Block Boundary
Muller-, Malva- and Igloo Street
Block 2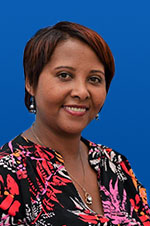 Trunell Cookson
083 259 1387
Block Boundary
Malva-, Kloof- and Langeberg Street
Block 3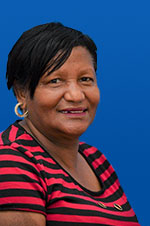 Francis Soldaat
072 331 2693
Block Boundary
Narina-, Jones-, Orley-, Roos-, Bergonia-, Petunia-, Watsonia-, Rosita- and Sonneblom Street
Block 4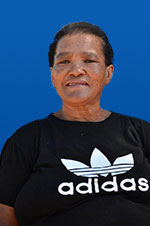 Martha Petoors
079 506 6117
Block Boundary
Willemnelsrivier
Block 5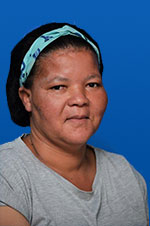 Muriel Pietersen
062 331 8697
Block Boundary
Vinkrivier
Block 6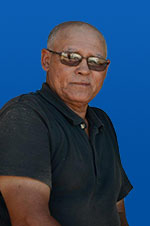 Gert Olckers
082 392 0806
Block Boundary
Eilandia
Block 7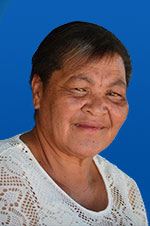 Elizabeth George
074 833 5914
Block Boundary
Riverside
Block 8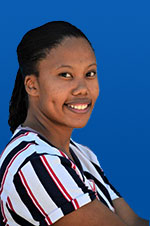 Slameace Adonis
065 728 1992
Block Boundary
Goree
Block 9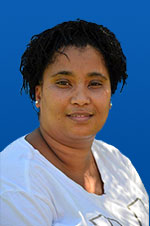 Elzaan Verneel
071 932 6092
Block Boundary
De Hoop
Block 10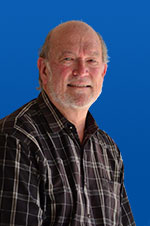 Christopher Hunold
023 626 6903
Block Boundary
Keurkloof
Block 1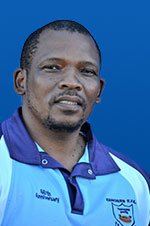 Moos Baartman
076 874 4299
Block Boundary
Street
Block 2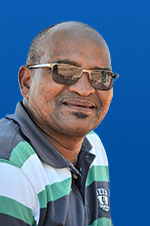 Di Doms
082 560 3166
Block Boundary
Street
Block 3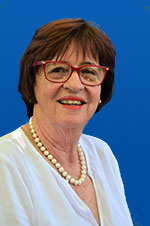 Curtley Rossouw
083 259 5667
Block Boundary
Street
Block 4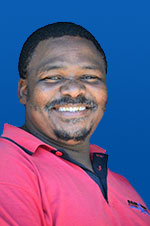 Armando Baartman
072 734 8036
Block Boundary
Street
Block 5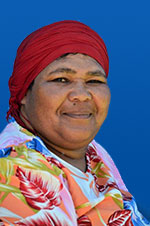 Rosslyn Fuller
079 850 7798
Block Boundary
Street
Block 6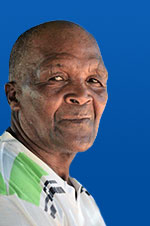 Abraham Jacobs
079 976 4143
Block Boundary
Street
Block 7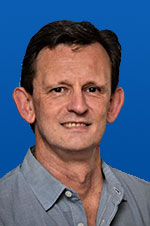 Francois Tredoux
064 668 6272
Block Boundary
Street
Block 8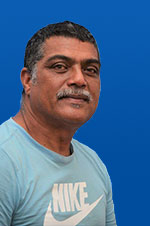 Vincent Abrahams
079 380 0505
Block Boundary
Street
Block 9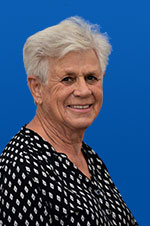 Elize du Toit
073 997 7158
Block Boundary
Street
Block 10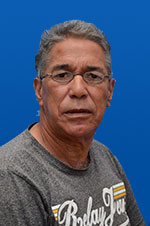 Lincoln Padihachy
065 814 6422
Block Boundary
Street
Block 1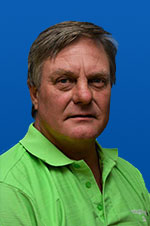 Graeme Delderfield
079 948 1154
Block Boundary
Mill-, Mount-, Grey-, Karolien crecent, Kloof-, Piet se Pad, Tolbos, Waboomsdraai, Keerom, Amandela venue, Loop-, Lintvelt-, Kort-, Klip-, Berg avenue, Grave-, Krom-, Bree-, Keisie-, Tanner Street
Block 2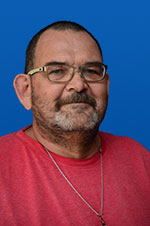 Ryno van Zy
082 221 6228
Block Boundary
Long-, Rose-, Bath-, Brown-, Middle-, Barry-, Hoog-, Bel-, Piet Retief-, Church-, Bloem-, Kruin crecent, Le Roux Street
Block 3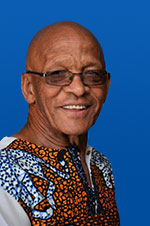 Absolon Willemse
060 332 7918
Block Boundary
Kohler-, Lang-, Bath-, Du Toit-, Piet Retief-, Jouberts-, Le Roux-, Hof-, Mark-, Unie-, Parks-, Buitekant-, Crosss-, Sultana crecent, Barlinkaweg, Cabernet-, Cinsaunt-, Muskadelway Street
Block 4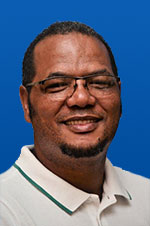 Oortman Kiewiets
082 518 0261
Block Boundary
David-, Jacob-, Nel-, Wilhelm-, Thys avenue, Du Toitstr, Parring-, Andries-, Africa-, Johnsons-, Banie Street
Block 5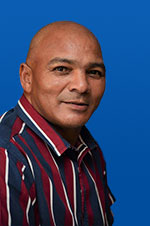 Quintus Terblanche
074 779 5335
Block Boundary
Sacco-, Pokwas-, Du Preez-, Felix-, Andersons-, Van Wyk-, Cupido Street
Block 6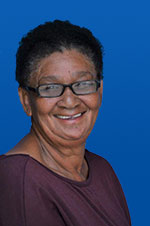 Cathleen Plaaitjies
079 944 9032
Block Boundary
Du Preez-, Stuart-, Mohammed-, Van Turha-, Simon-, Strydom-, Titus-, Goetham-, Boesak-, Fluks-, Le Kay-, Banie Street
Block 7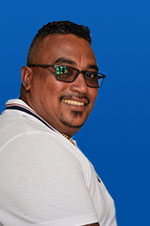 Darryl Bottrie
060 922 7676
Block Boundary
Pekeur-, Saunders-, Goedtham-, Wilhelm-, Thyslaan, Ismael-, Staal-, Visser-, Klaassen-, Stevens Street
Block 8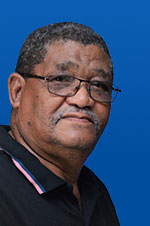 Dennis Jonker
078 075 9357
Block Boundary
Bergsig, Badshoogte and Springs
Block 9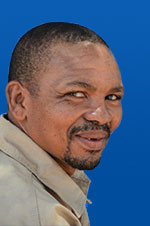 Dennis Jonker
078 075 9357
Block Boundary
Talana, Klipkuil area, farms in area
Block 10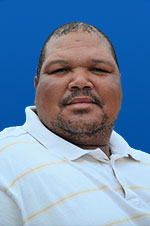 Jan Oncke
071 393 5054
Block Boundary
Wardia area, farms in area – Barrydale road
Block 1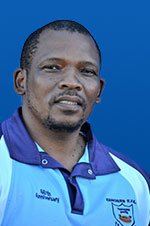 Moos Baartman
076 874 4299
Block Boundary
Street
Block 2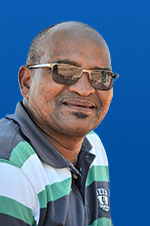 Di Doms
082 560 3166
Block Boundary
Street
Block 3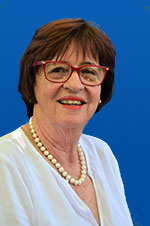 Curtley Rossouw
083 259 5667
Block Boundary
Street
Block 4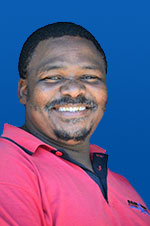 Armando Baartman
072 734 8036
Block Boundary
Street
Block 5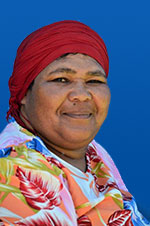 Rosslyn Fuller
079 850 7798
Block Boundary
Street
Block 6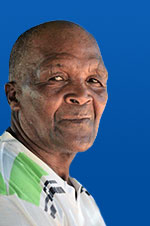 Abraham Jacobs
079 976 4143
Block Boundary
Street
Block 7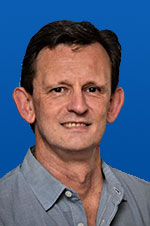 Francois Tredoux
064 668 6272
Block Boundary
Street
Block 8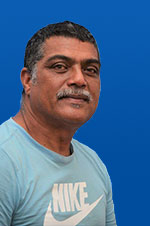 Vincent Abrahams
079 380 0505
Block Boundary
Street
Block 9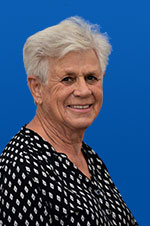 Elize du Toit
073 997 7158
Block Boundary
Street
Block 10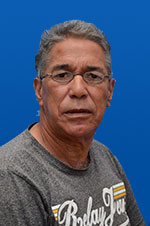 Lincoln Padihachy
065 814 6422
Block Boundary
Street
Block 1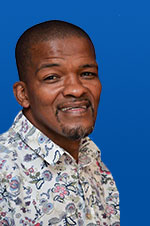 Arnold Pekeur
073 698 8784
Block Boundary
Sipres-, Sitrus-, Seder-, Geelhout-, Ficus-, Doringboom-, Hibiscus avenue
Block 2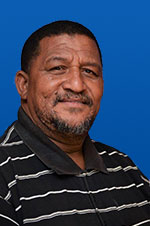 Jan Hoffman
072 598 1148
Block Boundary
Balderjanstreet, Karmedik crecent, Roosmaryn avenue, Bakbosstreet, Tienieway
Block 3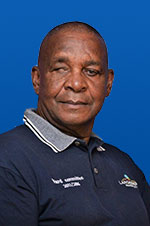 Dawid De Koker
076 799 7298
Block Boundary
Eike-, Palm-, Jakaranda-, Denne-, Mimosa-, Bloekomlaan, Populier avenue
Block 4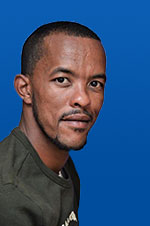 Calvin Pekeur
060 885 2992
Block Boundary
Eike avenue , Alwyn avenue , Akasia avenue , Olyfboom avenue , Waboom crecent
Block 5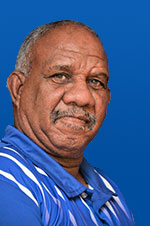 Alfredeuw Wewers
083 540 6504
Block Boundary
Wilger-, Eike-, Swartolien-, Salie-, Rooikrans-, Ysterhout-, Karee-, Olien-, Soetdoring avenue
Block 6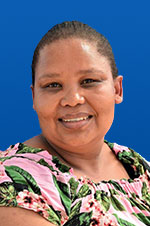 Maria Soldaat
074 881 5923
Block Boundary
Olien-, Botterboom-, Gwarrie-, Peperboom-, Besembos-, Gannabos-, Koeniebos-, Taaibos-, Suikerbos avenue
Block 7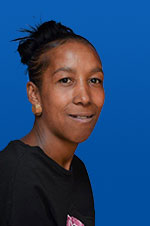 Heseley-Anne Julies
063 837 2595
Block Boundary
Karee-, Olien-, Harpuis-, Kriedoring-, Katdoring-, Lemoendoring avenue, Rietvlei no.2
Block 8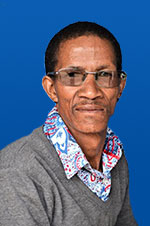 Antonie Klein
023 100 0437
Block Boundary
Baden and Pietersfontein
Block 9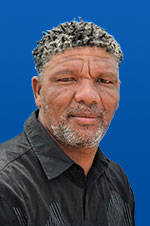 Martin Booysen
079 717 8557
Block Boundary
Keisie
Block 10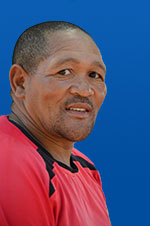 Cupido Appolis
073 430 6730
Block Boundary
Koo
Block 1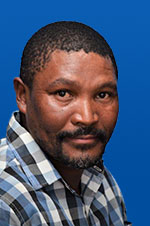 Dawid Geduld
060 481 4353
Block Boundary
Klaasvoogds
Block 2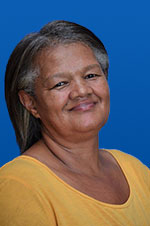 Sonia Douwrie
071 640 0081
Block Boundary
Corronation-, Wilger-, Disa-, Karee-, Olyfboom Street
Block 3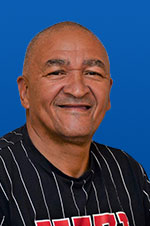 Henry Abrahams
073 471 3726
Block Boundary
Krisant-, Corronation- , Delphinium-, Gladiolilaan-, Renonkel-, Iris-, Middel Street
Block 4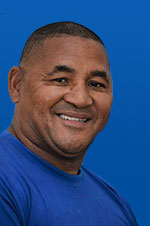 Pieter Januarie
023 626 1458
Block Boundary
Orgidieë-, Lelie-, Amarilla-, Roses-, Narsing-, Madeliefie-, Iris-, Blue bells-, Jasmein-, Astersingel-, Middel Street
Block 5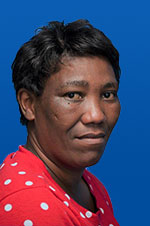 Chantelle Fortuin
061 758 9595
Block Boundary
Roosmarynsingel, Sweetpeasingel, Magnolia, Dahlia, Gousblom, Fuchia, Anemoon Fucia, Vygie, Anemoon, Kosmossingel, Viooltjiesingel, Gazaniasingel, Verbeniasingel, Sparaxissingel, Middelstraat, Begonia Street
Block 6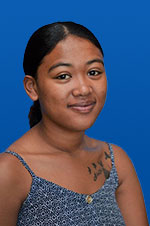 Nicole van Eck
078 607 5516
Block Boundary
Begonia-, Olien-, Nemesia-, Primula-, Dafodil-, Kiepesol-, Freesia Street, Ploxsingel, Tulpsingel, Hanekamsingel, Marigoldsingel, Geraniumsingel, Salviasingel, Lotus Street, Cliviasingel, Leeubekkiesingel (Riemvasmaak)
Block 7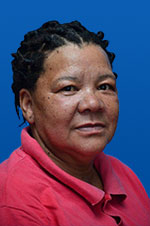 Stoffelina Buis
061 979 7083
Block Boundary
Mahonie-, Sipres-, Burkea-, Acacia-, Jakaranda-, Disa-, Bloekom-, Maroela-, Protea Street
Block 8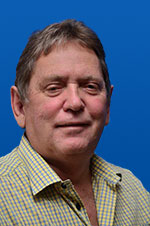 Nicolaas Nel
082 771 6611
Block Boundary
Spoorlaan, La Rochelle-, West-, Voortrekker-, Hoofweg-, Faure-, Bruwer-, Waterkant-, Noord-, De Villiers-, Fullard-, Wuim-, Kort-, Green-, Louw-, Park Street
Block 9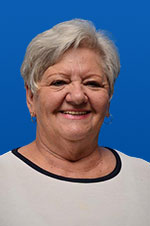 Lilian Patsy Du Toit
082 520 2039
Block Boundary
George-, De Wet-, Kloof-, Buitekant-, Paul Kruger-, Barry-, Tindale-, Montagu-, Roodewal-, Rivera-, Loop-, Fullard Street
Block 10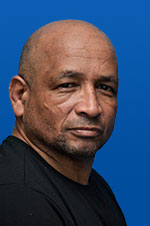 Ashley Gertse
072 794 7687
Block Boundary
Populier-, Eike-, Olien-, Denne-, Gardenia-, Uitspan Street
Block 1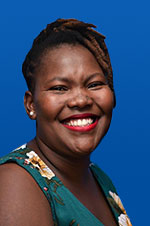 Ntshokoleng Kumeke
078 520 4621
Block Boundary
Building-, Notwalana-, Zwedala- and Dudumashe-, Mketsu-, Xanywa-, Mafuya- and Madlolo Street
Block 2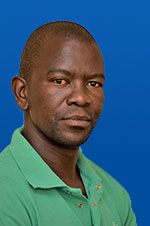 Sakhumzi November
0
Block Boundary
Mketsu-, Mkhohli-, Khuselo-, Mantlana- and Zwedala- Fanele-, Kwinana-, Nel-, Dudumashe-,Suluba- and Mbeka Street
Block 3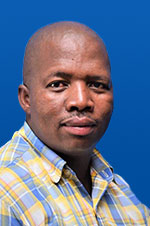 Siyabonga Nkomonye
073 122 7720
Block Boundary
Mantlana-, Wenzile-, Dr Nqawe-, Mabombo Mkungekwa-, Mbotshelwa- and Mtebe Street
Block 4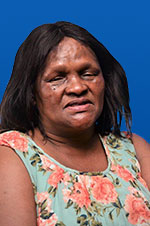 Nomapostile Ntlalombi
078 028 6194
Block Boundary
Dudumashe-, Mantlana-, Matoti-, Tshoto Gaveni-, Nogemane-, Mtebe-, Memani-, Langs-, Mana-, Mbuza-, Msokisi-, Mangcola-, Libalele-, Sibunzi-, Bayley Street
Block 5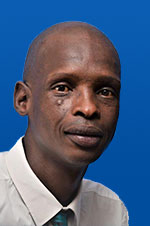 Vuyo Mrubata
076 1969 306
Block Boundary
Mantlana-, Jaftha-, Faleni-, Ndyinini-, Sixishe-, Tokwe-, Msizi Nyumbeka Street
Block 6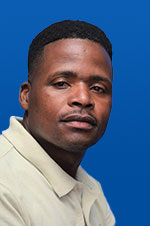 Khaka Mpiko
078 071 1880
Block Boundary
Father Weader-, Walaza-, Spofana-, Dawie Bocsh Magoqoza-, Masela-, Movane-, Plaastjie-, Teu and Cona Street
Block 7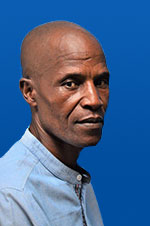 Mbuyiselo Selani
083 818 5506
Block Boundary
Matroos-, Motasi-, Ntantiso-, Ndinisa Mase-, Gwebityala-, Matroos-, Mhlom-, Booysen Street
Block 8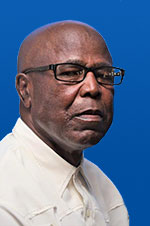 Billyboy Xabela
060 334 7071
Block Boundary
Maqolo-, Spofana-, Krewu-, Khosi-, Thyalisisu Gcwabe-, Jantjies-, Quwe-, Khuse-, Mobo Street
Block 9