The Load shedding status can change at any time, we urge residents to
STEP 1. Determine the stage of load shedding, by frequently visiting the Eskom website: http://loadshedding.eskom.co.za/
STEP 2. Download the Langeberg area's spreadsheet Eskom Load Shedding Schedule to determine the times/s that your area will be affected
2.1. At the bottom of the Excel sheets, select the current stage of load shedding - as indicated by the Eskom website
$1· 2.2. Now view the number of the town you live in, under the day of the month column, to see what time slot the power could go off
$1· The number of the town you live in:
3 - Ashton, Bonnievale, Montagu
10 - McGregor

16 - Robertson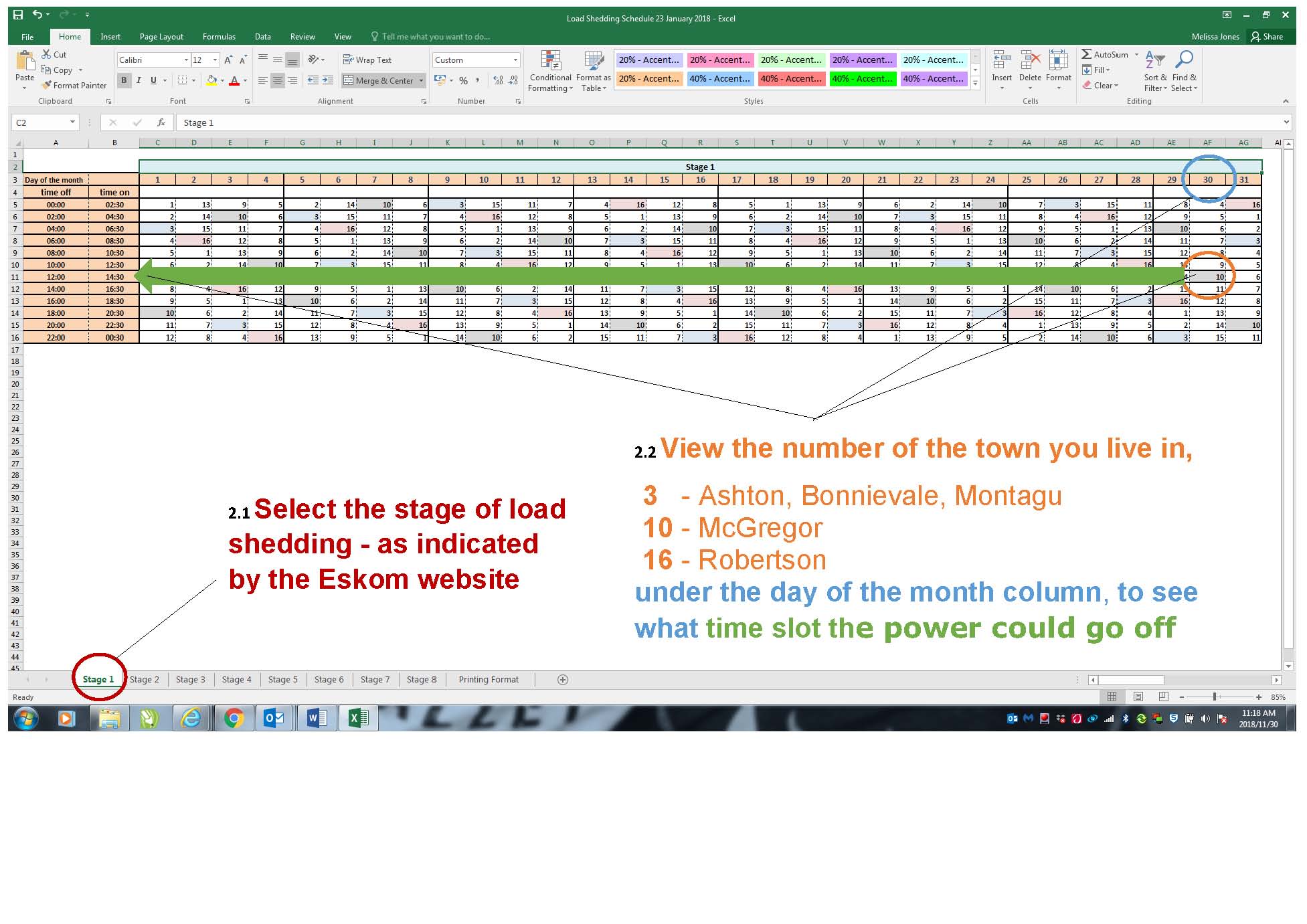 Have a look at this app. It notifies you of load shedding that will take place and has schedules for most of SA.
i-phone's – search – load shed ct - and type in your area.
(Please make a 100% sure that you choose the correct town, in the correct Province, in the correct Municipal area or look at you block number. There is a possibility that there are for instance more than one Robertson in SA. On your cell phone's 'Play Store' you only need to type in the search area 'load shedding notifier')