The newly completed Ashton Arch is South Africa's first concrete tied arch bridge constructed using a transverse launching method. It represents a proud monument for the Western Cape Department of Transport and Public Works, the people of the Ashton-Montagu area, and all the contractors, labourers and suppliers who were involved in the project.
The Department upgrades, rehabilitates and maintains provincial roads as well as national roads located in the Western Cape. The Department also provides Expanded Public Works Programme (EPWP) work opportunities, develops emerging contractors, and contributes to black economic empowerment in local communities where it undertakes projects.
The New Ashton Arch Bridge is being constructed in the town of Ashton, Western Cape, on Trunk Road 31 Sections 2 (start of "Route 62", an important tourist destination and national road) crossing the Cogmanskloof river. The bridge replaces an existing multi-arch bridge, built in the 1930's, which did not fulfil its functional requirements, inter alia service life, width and hydraulic capacity, anymore.
The new tied-arch bridge comprises a cable-supported concrete deck which spans 110 metres between supports with arching ribs rising 22 metres above the asphalt road surface.
The superstructure, which was completed mid 2020 adjacent to the existing road-alignment, will be launched transversely into its final position onto the adjacent recently completed substructure during August 2021, a first of this kind of construction in Africa.
Visit www.ashton-arch.co.za for more information.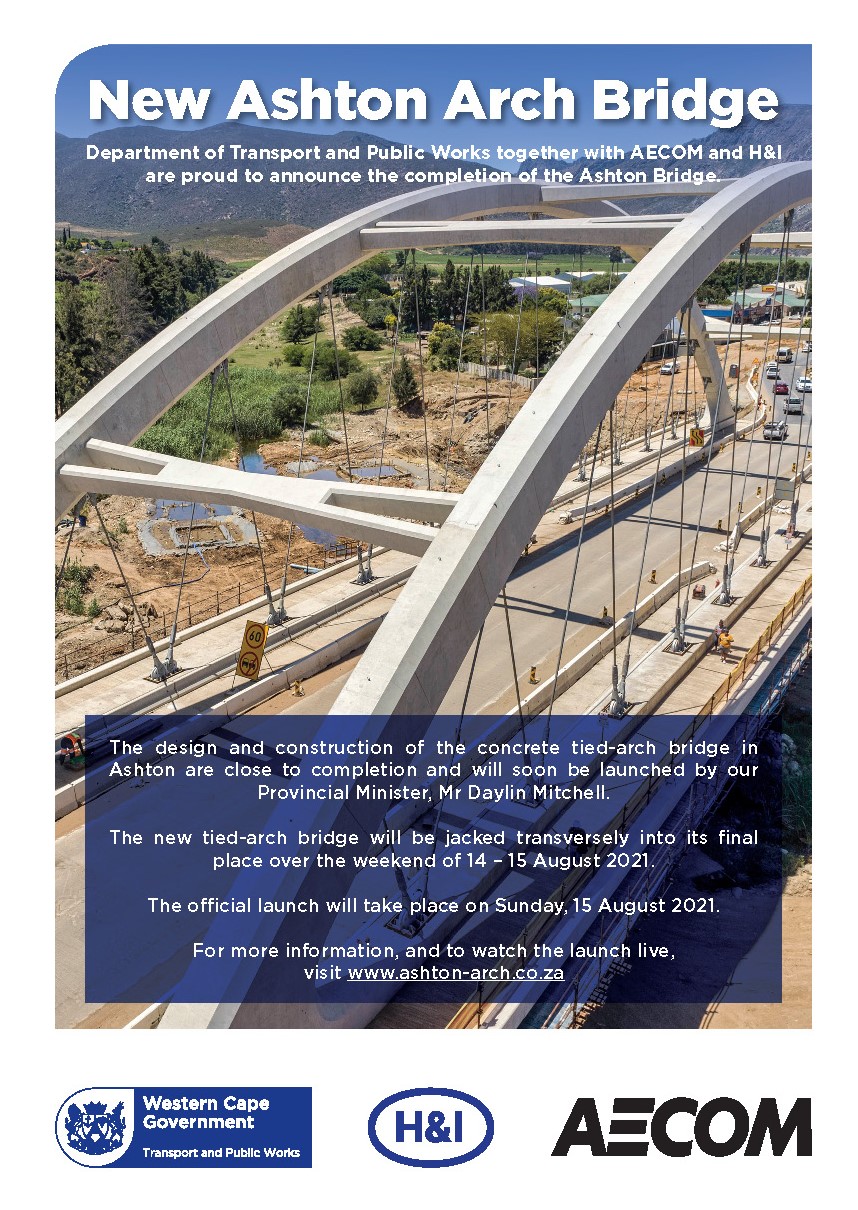 Issued by Department of Transport and Public Works