SPEAK UP! WHAT ARE THE NEEDS IN YOUR COMMUNITY?
Take part in your community's development by contributing to the Integrated Development Plan (IDP) for 2024-2025
Langeberg Municipality is in the process of reviewing the IDP. This revised document will offer guidance on how the municipality will serve, develop and improve the Langeberg Municipal community.
We encourage you to participate actively in the affairs of the municipality, by providing us with your valuable inputs regarding the needs in your community.
SPEAK TO YOUR WARD COMMITTEE MEMBER OR COUNCILLOR TO SUBMIT INPUTS ON YOUR BEHALF.

OR GIVE YOUR INPUTS AT YOUR NEXT COMMUNITY MEETING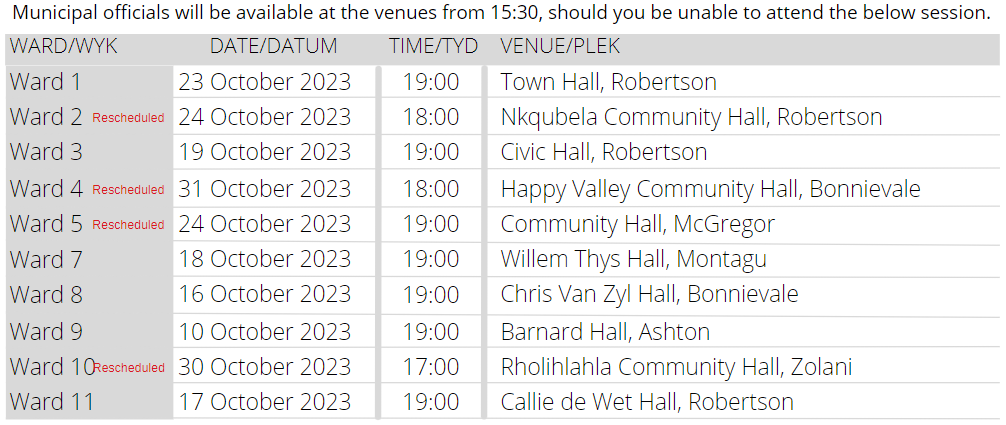 OR SUBMIT YOUR INPUTS ON ANY OF THESE PLATFORMS
Message us on

Langeberg Municipality

Facebook or Twitter

Submit a

contact form at

langeberg.gov.za/contact-us

Email us on

This email address is being protected from spambots. You need JavaScript enabled to view it.

Reply to any Langeberg SMS (R1.50 per SMS)